Albany Light Truck & Car Repair Knows Your Light and Medium Trucks!

Is your Dealer Out of the New Truck Business? There is a shakeup in the new vehicle Truck Market in the Capital District. Albany Dodge is now Destination Nissan, and Gendron's Truck is no longer a New Vehicle Dealer, and Local Businesses are looking for reliable shop that they can trust.

Albany Light Truck & Car Repair is one of the Largest Independent Service Providers in the Capital District. We Service More Fleets than just about anyone local. We accept all Major Fleet Cards for Payment. Many of the Fleets we service have several makes of vehicles. We Service & Repair Most Light & Medium Trucks.

Fleets love that they bring their Ford Truck, GMC Truck, Chevy Truck, RAM Truck, Isuzu Medium Truck, Sprinter, Mitsubishi Fuso Truck & others to one shop they trust. We not only work on your Truck but we also Service and Repair your Special Equipment. Plows, Dump Bodies, Lift Gates and even Generators are just some of the equipment we Service and Repair.

How can we be experienced in all different Makes and Models?

First, we employ the brightest employees that are passionate about working on your vehicles. Before your vehicle is out of warranty, we will have the training, experience and resources needed to Service, and Repair Your Vehicle Correctly.

Second, our Management Team is dedicated to gaining and keeping your trust. They strive to understand the customer's needs and coordinate Technicians, Parts, and anything of the many other items needed to complete the job with customer's complete satisfaction.

Customer Satisfaction comes only after we know what it takes to satisfy them.

Diesel Engines have changed dramatically since the early 2000 when the Emission Requirements forced the manufactures to re-design their simple, bulletproof Diesel Engines into highly technically complex engines. We think the new Diesel Engines are absolutely incredible. They are more powerful, less noisy, and run a much cleaner than the older diesels they replaced. Diesel Engines can also be incredibly difficult to diagnose and repair correctly. Thanks to our experienced Service Managers and Technicians, we can provide our customers with reliable diesel service and repairs that are an improvement over the original design. Time and experience has taught us many lessons servicing diesels.

To help keep your diesels running properly, we made a short list of items you should be aware of.

Generally, Duramax, Cummins, Isuzu, Fuso, and Sprinter have proved to be a reliable and durable platforms. They all have their own set of common problems but minimal compared to the Ford Power Stroke 6.0L. We will give a more in depth list of things you should be aware of if you have the Ford Power Stroke. Mostly because there are many more Fords Power Strokes on the road and their Diesels Engines had design flaws when the 6.0L replaced the bulletproof 7.3L in 2003.



FORD POWER STROKE 6.0L, 6.4L &6.7L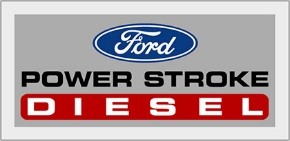 6.7L 2011 to present
, was designed in house by Ford and has proved, on a large scale, to be a relatively reliable and durable platform.
6.7L TIPS:
We recommend keeping strictly to the maintenance schedule. The only problems we have seen were due to poor maintenance. * See picture of the 6.7 Liter Diesel we replaced because of poor maintenance (not covered under Ford Warranty. The Fleet Management Company Recommended us to replace it because better pricing and they trusted us to do the repair correctly).
6.4L 2008-2010
, Designed by International Navistar. The 6.4L Power Stroke was introduced for the 2008 model year. Strict emissions regulations and the overall questionable reliability of the 6.0L were the primary factors that presented a need for a new engine design. So far, we think that they are performing reliably when maintained properly. Poor fuel mileage is one of the complaints we hear. I believe Ford has to pay the government a penalty for every vehicle they sold because they don't meet emission requirements. This was the first Power Stroke to use a diesel particulate filter (DPF) in order to nearly eliminate particulate emissions (soot). The new DPS and active regeneration system greatly hindered the engine's fuel economy capability, and increase the amount of heat the engine generates. This excessive heat can damage turbo chargers.
6.4L TIPS: Complete maintenance on time.
Check oil level every fill up. Fuel can sneak by Piston Rings and dilute the oil. You will see oil level over full if the oil is being contaminated with fuel. Complete oil changes every 5000 miles, not the 10,000 miles recommended by Ford. Keep your Cooling System clean by Flushing Cooling System and replacing Coolant Cap and Thermostat at that time.
High Performance Modifications are available
to deal with the DPF becoming restricted and burning excessive fuel in the regeneration process which causes the fuel to leak past rings, and eliminate excessive heat in the engines.
6.0L 2003-2008 (2010 in Vans).
There are so many problems with the early year's production of the 6.0L that it tarnished the Ford Truck name. Design Flaws, Poorly trained Technicians, and just the sheer quantity of failures gave this engine a bad rep. Hundreds of "Fixes" have been made to redesign this engine. The later models are said to be more reliable than the bullet proof 7.3L it replaced.
Through the years, we have become quite experienced with the 6.0L Diesels and we are experienced making them reliable and keeping them as such.
We have seen enough Blown Head Gaskets, Leaking EGR Coolers Leaking and Fuel Problems to know what it takes to fix them and keep them on the road, safe and reliable.
6.0L TIPS:
Timely Maintenance! Cooling Systems not cooling properly overtax the already failure prone Blown Head Gaskets. Routine Flushes, Coolant Caps, and Thermostats are cheap insurance. Clogged radiators not only hurt engines but transmissions as well. Fuel Filters are cheap insurance from damaging the injectors. Do it every Fall and Spring or more under severe use. You will blow the Head Gaskets. Newly designed head gaskets, Head Studs instead of bolts, and sealer keep this from happening again and keep your truck on the road, safe and reliable.